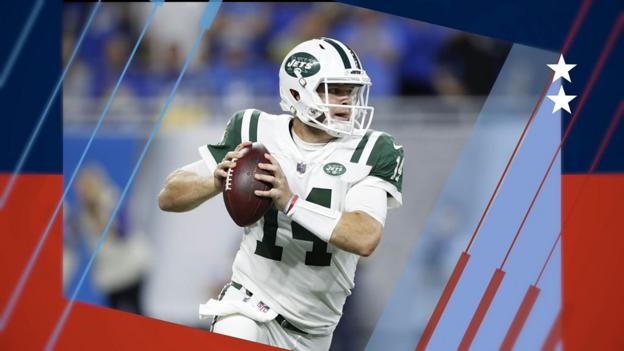 Rookie quarterback Sam Darnold's New York Jets debut starts in the worst way possible, but he bounces back to help his team beat the Detroit Lions 48-17.
Available to UK users only.
Catch up with the best action in NFL This Week, in the early hours of Wednesday, 12 September at 00:15 BST on BBC Two and BBC iPlayer.
WATCH MORE: Tyreek Hill's 91-yard touchdown lights up NFL