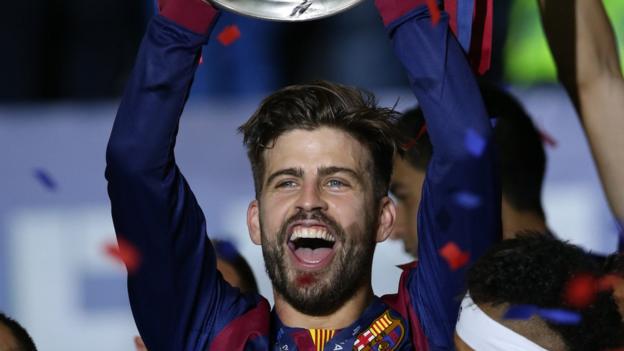 Barcelona defender Gerard Pique could become the 36th player to make 100 Champions League appearances on Wednesday.
The Spain centre-back will reach the landmark if he features against Tottenham at Wembley.
Some modern-day greats have also played 100 games in the Champions League since its inception in 1992 – but can you name all 35 in eight minutes?
Have a go in our quiz below.
Can you name the 35 players to have played 100 Champions League games?
| Rank | Clubs played for in Champions League | Players |
| --- | --- | --- |
| 1 | | |
| 2 | | |
| 3 | | |
| 4 | | |
| 5 | | |
| 6 | | |
| 7 | | |
| 8 | | |
| 9 | | |
| 10 | | |
| 11 | | |
| 12 | | |
| 13 | | |
| 14 | | |
| 15 | | |
| 16 | | |
| 17 | | |
| 18 | | |
| 19 | | |
| 20 | | |
| 21 | | |
| 22 | | |
| 23 | | |
| 24 | | |
| 25 | | |
| 26 | | |
| 27 | | |
| 28 | | |
| 29 | | |
| 30 | | |
| 31 | | |
| 32 | | |
| 33 | | |
| 34 | | |
| 35 | | |