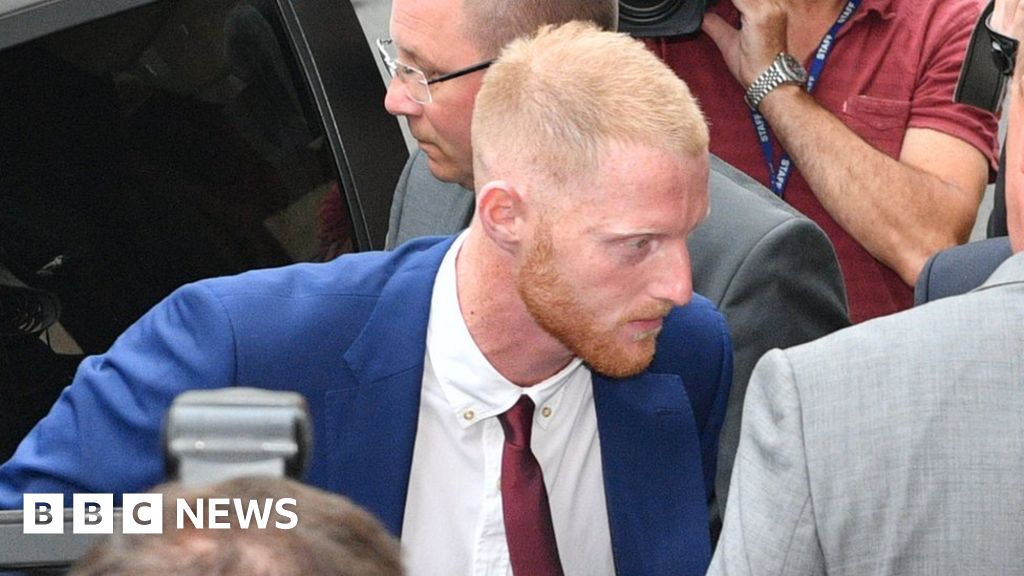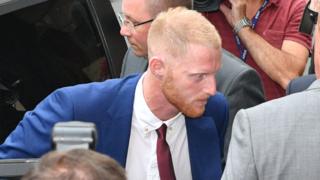 England cricketer Ben Stokes "lost control" during a fight outside a nightclub, a court has heard.
The Durham all-rounder, who will miss the second Test against India at Lord's, denies affray after the fracas in Bristol on 25 September 2017.
Two other men – Ryan Ali, 28, and Ryan Hale, 27 – have also denied charges of affray and are on trial at Bristol Crown Court alongside Mr Stokes.
The fight was "a sustained episode of significant violence", jurors heard.
Nicholas Corsellis, prosecuting, told the court Mr Stokes had "started to attack" Mr Ali and Mr Hale "with revenge, retaliation or punishment in mind".
Broken eye socket
He said: "He knocked Mr Hale unconscious and then – after time to pause for thought, to calm – he did exactly the same to Mr Ali."
Mr Corsellis described Mr Stokes's actions as "well beyond acting in self defence or defence of another".
The court heard Mr Ali had sustained "significant injuries", including a broken eye socket, after he was attacked.
Mr Corsellis told the jury a bottle was used at the beginning by Mr Ali, and a broken street sign brought into the fray towards the end by Mr Hale.
All three defendants had been drinking in Mbargo nightclub, with the alleged incident taking place after the club closed after 02:00 BST, jurors heard.
Mr Stokes, of Castle Eden, Durham, was arrested in the early hours along with Mr Ali, of Bristol, and Mr Hale, of Westbury-on-Trym, Bristol.
The fracas, in the Clifton Triangle area, took place several hours after England had played a one-day international against the West Indies at the city's County Ground.